Home > About NAQS > Greetings
Greetings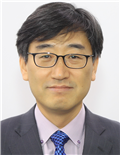 Safe Domestic
Agricultural Products
from

Farm

to

Table

Welcome to the website of the
National Agricultural Products
Quality Management Service(NAQS).
NAQS, a specialized organization in agri-food quality management, has put its best effort to provide consumers with safe and good agrifood products under the catchphrase of "from farm to table."
The responsibilities of NAQS include agri-food safety investigation, eco-friendly products and Good Agricultural Practices(GAP) certification system, management of origin, inspection of agricultural commodities and registration of agro-businesses.
NAQS will continue its tireless efforts to be recognized in the minds of Korean farmers and consumers as a world-class agri-food quality management organization by carefully listening to and reflecting their voices.
I'm counting on your continuous support and encouragement.
Thank you.
Director General of the National Agricultural Products Quality Management Service

Seo Hae-Dong